Hey all,
So I recently magnetized my whole army. I wanted to give a short little look at what I did, in the hopes that someone else will want to do this to their minis. It is an immense help when traveling with your minis, organizing and ranking them, moving them on a battlefield, etc.
First things first, you need 3 materials:
1. Magnets
2. Magnets strips or paper
3. Glue
I bought the magnets from a local dealer, but the site is magnetsrus. I spent $100 for 500 magnets, more than enough for the welves, and likely for further use for my skaven and beastman. You want to look for Neodymium magnets, and the sizes vary, but if I recall correctly the Dimension:1/8" dia. x 1/32" thick. They fit perfectly under the bases, as you can see in the photo below. For cavalry and monster bases, I used two on each model, and it was more than enough support. of course you want to get the magnets as close to the center of the base, but sometimes with slotted bases this just wont happen. Worry not, because on small plastic minis, an off center magnet will do just as fine. Some of the cavalry were a pain because you basically have to chop away to make space for the magnets, but I will leave those methods to your discretion.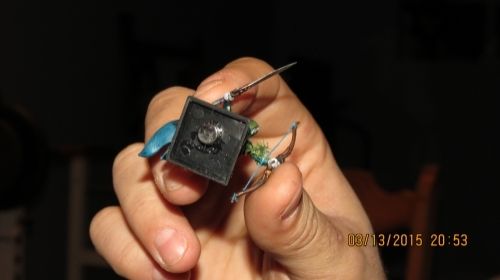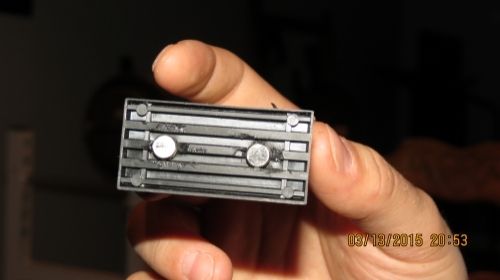 The second part of magnetizing ( which can be done first of course) is attaching the magnet paper or strips to your base. I bought a $16 strip from the local Michael's. They cost even less online, but the brand was pro mag® magnetic adhesive sheet, 12" x 24". This was enough for just one armies worth of models. I measured out my tray, and cut the paper to size. Most magnet sheets have a glue backing, but I added a little glue for assurance. in the photos below you can see the sheet attached to the trays.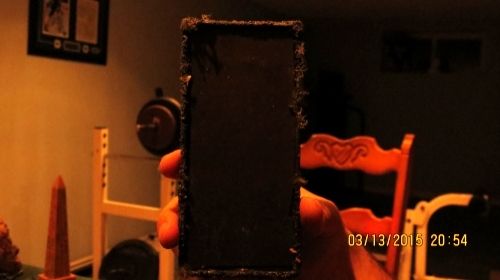 And that is really it. It is a relatively quick and cheap way of making your army easier to deal with. More complicated methods include swapable weapons and attachments. Im only daring to try it on my treeman (currently in progress), because the areas are large enough to work with. I dont think I would try it on a small elf, because you need tiny magnets and a tiny drill, but it can be done. its also a nice way to travel with skirmishers.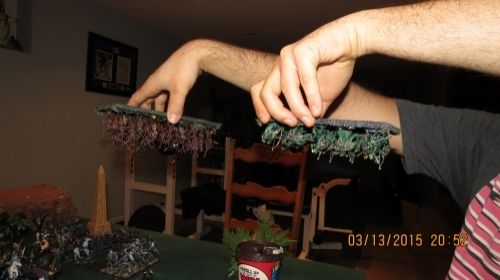 I hope it helps, and if anyone has a question feel free to ask!