Hey guys,
In an attempt to finish my wood elf army, I am going to post some pictures on here with the aim of improving my motivation to paint.
I'm not much of a painter (hence the required motivation), but I like to think I am good at conversions and green stuff, at least to an intermediate level.
I'm currently working on an Eternal guard list with a unicorn mage and a few other bits. I have some of it painted and when I get time ill start posting pictures. Hopefully Christmas will allow me to finish the army and get it playable.
So firstly, here's my converted treeman: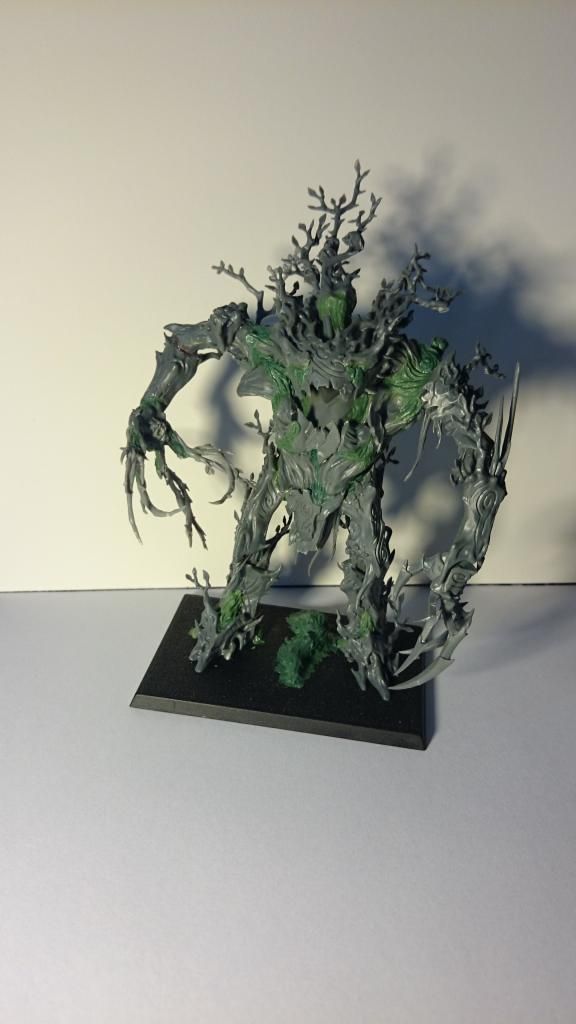 Its mostly made from the freeman kit but there are a few dryads bits here and there. The right hand is made from dryad parts and a couple of extra branches were added from the back-parts of the dryads (just some spares I had).
I didnt really like the look of the new treeman so I was going for a middle ground between the old (5th ed) treeman where his face was in the middle of the body and the new one's detail. I think I succeeded, however I wish I had posed the legs a bit more dynamically. I wasn't thinking about the overall model when I started constructing it from the bottom up.
Sorry about the image quality.