Hello everyone. I've started this log already over at warseer, but thought I'd come here as well, as this is where one goes for wood elf related stuff.
To cut a long story short, I decided to go back to when I first started collecting warhammer, and make an old fashioned army. This came about because I got fed up of the new plastic models and looked on ebay for some of the older stuff. I'm really enjoying putting this army together, as they were actually my brothers army from back when we first started collecting. That was back when these models first started coming out, and I reckon they hold up really well.
So here are some pictures!
The first batch that arrived: Glade riders and skaw: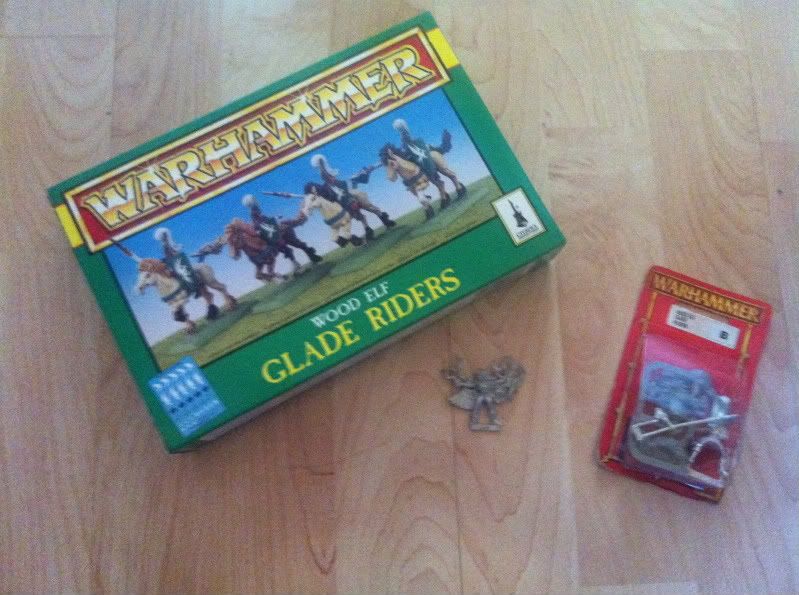 Then I got a couple of blisters of wardancers, and painted one up to use as a test model. The scheme for this army will be the classic one of green, brown and red, and each unit will have a fourth colour to differentiate them. For the wardancers, it's blue warpaint: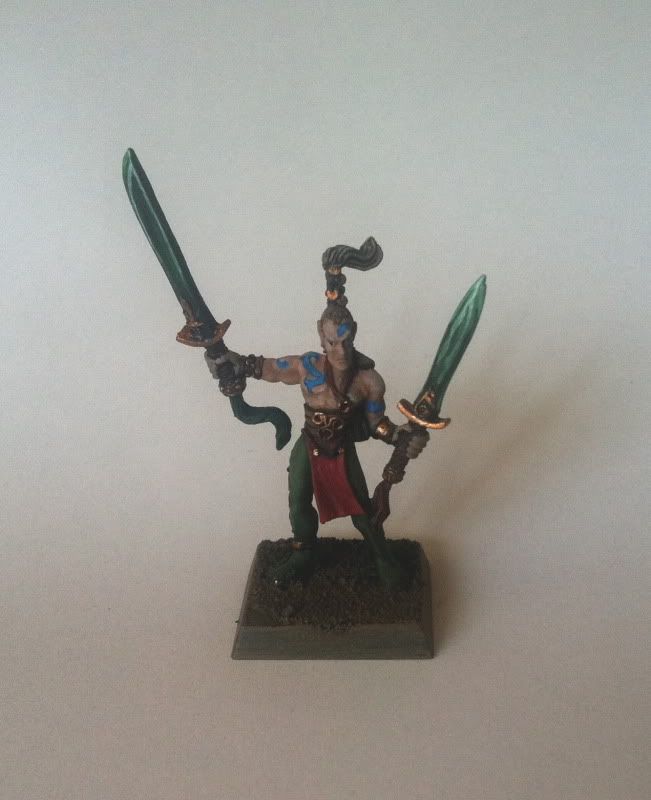 I've painted this model twice now, and enjoyed it more this time around. Thanks to the wonders of white metal I did some minor repositioning to make him look less like he came from a two part mold.
Finally, I assembled the glade riders and wardancers and undercoated the latter. Here's everything that's assembled so far: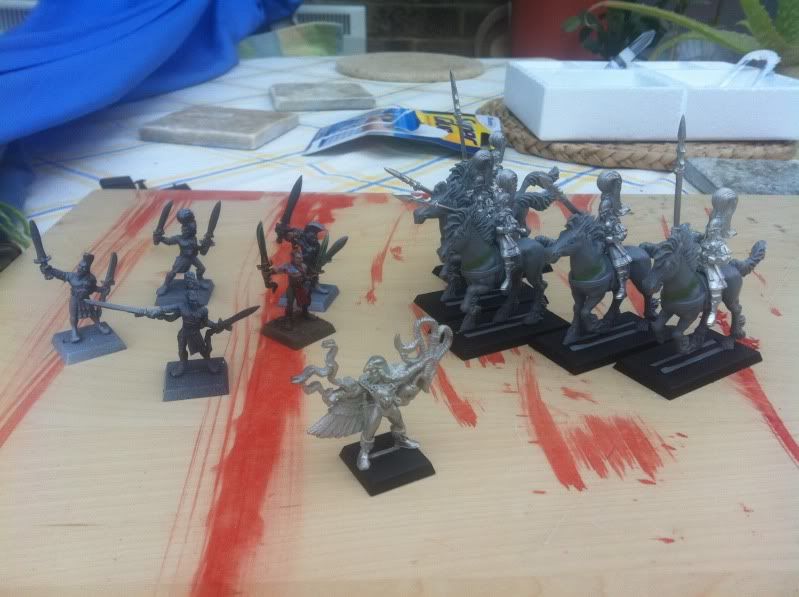 Since that photo I've started on the wardancers, and ground off one of Skaw's falcon ribbons. He will only have one this time around, as I could only find one in a bits store on ebay. He will count as a noble with magic bow, as I notice he doesn't appear in the newest warhammer armies book.
I hope to get some more painting done soon, but in the meantime, thanks for reading.
Zac