Well I've convinced myself I need 8 Treekin from my FS army so I started making some. I based them more on a pine/fir tree . . . perhaps a "mountain kin" from the pine crags. What do you think?
<ugly painted versions sniped> :-(
[
[
[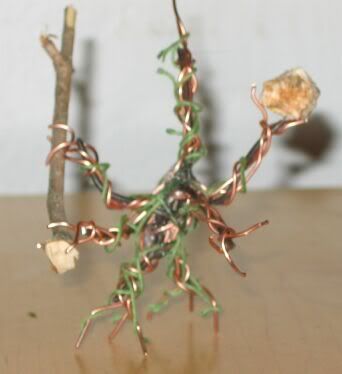 The painting scheme did not uh work out so well, so I'll be scrubing down and redoing that but I'm generally happy with the overall look, it is a little big so I will be using this one for an eldar perhaps.
The spite is a GW warmaster witch elf + wings which turned out pretty cool. I gunked this one up too much with paint though, next pass should look better. I ordered some other warmaster blisters as well and with a couple glade guard/dryad sprues I should be able to add a nice array of spites.
There are some more photos here if you are interested:
http://photobucket.com/albums/a46/EnderShadowKin/
[img][/img]