amm just found this: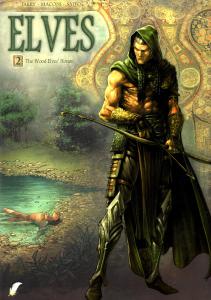 a comic, quit nice, but I have no bloody idea, where is one to be bought or what are the copyrights of it. đ
It is quite nice short storry about huma-wood elf relation, but out of warhammer world. If you're interested in to finding it, go search ebay and buy it or something, anything, but do not GO to piratebay.se, and search for "wood elves" under comic section beacaouse that would be ilegal, as would be for me encouraging it to do or sharing that peticular link here.
Sory for my grammar