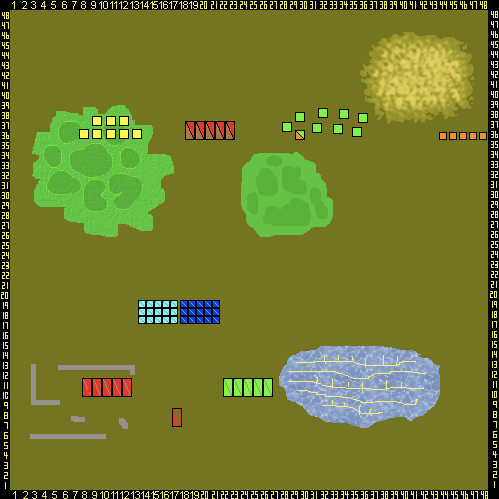 This is Mr. Vampire on the table, and the effects of Ghoulkin which is the ghouls get a free march move before the first turn is decided.
And here is my roll for first turn...
roll for start.....
Result of the throw of dice "1d6" :

2 = 2
Ah pitiful. Your turn.