It's update time!
And with better pictures this time (I think).
I've just given my glade guards arrows. I couldn't get them to "sit" just right though, as their hands aren't open (and some elves' hair was in the way
) but what the heck, they've got arrows! And it looks cool in my opinion. What do you think?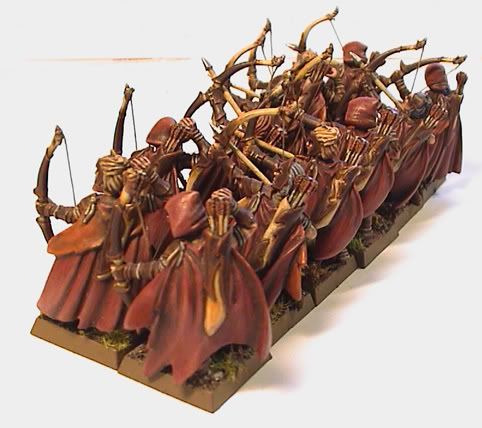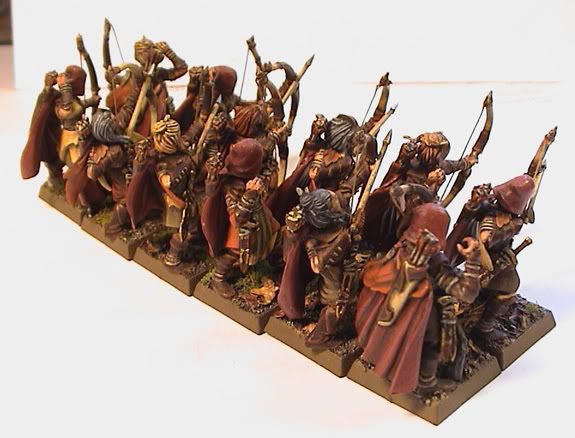 some more pictures:
http://i97.photobucket.com/albums/l224/anardakil/GGwwitharrowstop60prcnt.jpg
http://i97.photobucket.com/albums/l224/anardakil/GGwwitharrowsrightside-back60prcnt.jpg
These arrows were from the Giant set. I think the arrows from the VC skeletons box are a little too big, and their feathers have a different shape from the arrows in the Glade Guards' quivers. Okay I might be a little picky, but hey, I got 12 arrows from the giant box, which is neat. This means, however, that I have to buy another giant in the future to be able to give all my shooting weed elves arrows to shoot with
But I don't complain. There're so much funny bitz from that kit that I want to use, and I'll gladly field two christmas giants in my christmas gobbo army.
-continues in next post-