Ahh spring is in the air and a young mans fancy turns to... WOOD ELVES! What else??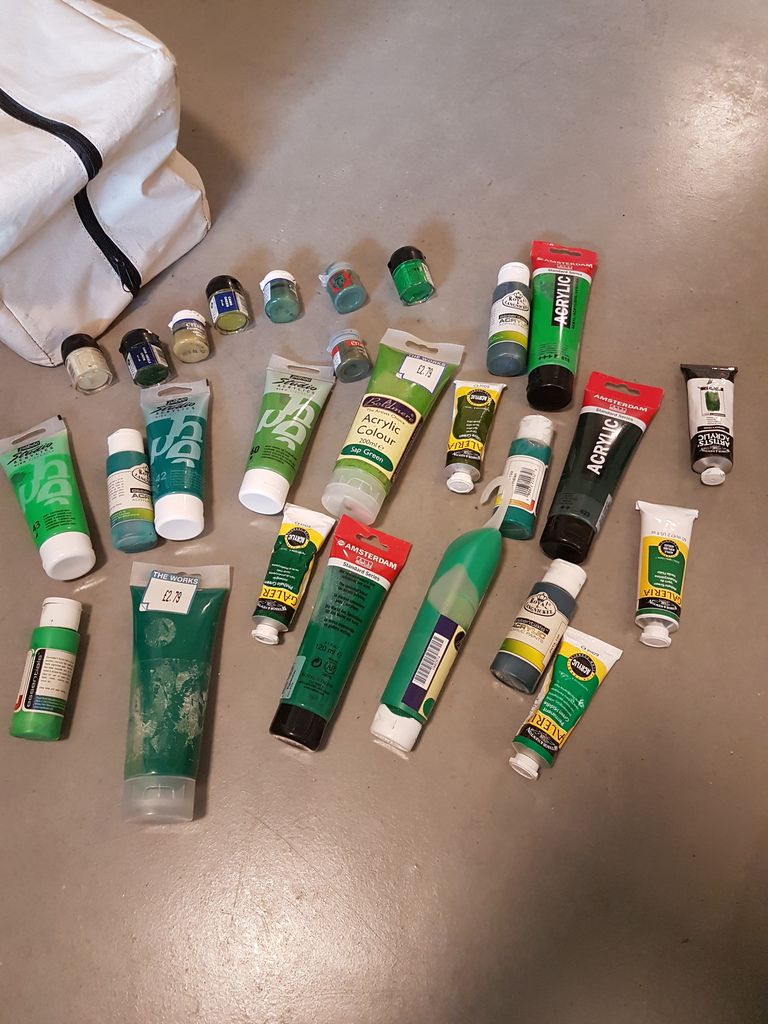 This is my collection of green paint for the army.
After all, in a forest there's shades of green. I've a unit of glade riders I want finished,and it's a nice change after some Nurgle...